By Joan Wambui
In Summary
The two channels will join ROK (DStv channel 168) – the studio's debut TV channel which was launched in November 2016 by the Lagos-based film studio
The announcement of the new TV channels will see content production double, as the company continues to invest in scriptwriting, production and new talent
ROK 2 will show the very best traditional village, tribal, palace regal Nollywood movies and TV series, 24/7
ROK 3 will showcase the finest selection of Ghanaian movies and TV series, in both English and Twi, during the day and will play the very best of West African music from 11pm each night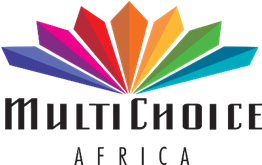 MultiChoice Africa and ROK have announced the launch of two brand new channels ROK 2 and ROK 3 on DStv and GOtv. The two channels went live on Thursday, 5 April 2018.
The two channels will join ROK (DStv channel 168) – the studio's debut TV channel which was launched in November 2016 by the Lagos-based film studio, renowned for its original TV series and Nollywood movies. ROK 2 and ROK 3 will result in the growth of the studio's linear TV programming as it continues to build a pan-African TV audience on one of the continent's most widely consumed entertainment platforms, with an audience in excess of 12.3million.
The announcement of the new TV channels will see content production double, as the company continues to invest in scriptwriting, production and new talent.
ROK 2 will show the very best traditional village, tribal, palace regal Nollywood movies and TV series, 24/7 and launches with titles including King of Kings, The Heiress, Throne of Revenge and Mark of the Gods. ROK 2 will be available on DStv Channel 169 to Premium, Compact+, Compact and Family customers and also on GOtv Max, Channel 17 (all other countries), Channel 117 in Ghana and Channel 317 in Uganda.
ROK 3 will showcase the finest selection of Ghanaian movies and TV series, in both English and Twi, during the day and will play the very best of West African music from 11pm each night. The channel launches with titles including Black & White, Stalemate, Banks Chronicles, Agya Fakye Me, Ama Pooley, Born Again, Coach Krakye and Ye Obi Dea Yie. ROK 3 will be available on DStv Channel 164 to Premium, Compact+, Compact, Family and Access customers, and on GOtv Max and Plus, Channel 18 (all other countries), Channel 118 in Ghana and Channel 318 in Uganda.
ROK CEO Mary Njoku says: "Great storytelling is at the core of everything ROK does – so today, we are really delighted to be launching two new TV channels on DStv and GOtv. Everything we do as a film studio, we throw passion and intensity behind, to ensure beautiful, thrilling and ultimately, entertaining African stories are brought to life alongside ever improving production standards. What we achieved with ROK has resonated with audiences around the continent, which has allowed us to build on our success and bring even more brilliant Nollywood and Ghanaian stories, direct to our loyal fans on DStv.
Welcoming the two channels onto the DStv and GOtv platforms, MultiChoice Corporate Communications Manager Philip Wahome says "It is such a great pleasure to be launching these two new ROK channels on both our platforms. Our aim to find content that resonates with our customers and more and more, we have realized that our customers love homegrown stories and watching local talent and adding these two channels speaks to just that. Providing a platform to our African story tellers and celebrating local talent and productions is part of our DNA and what we aim to deliver to our customers for years to come."