KLM Royal Dutch Airlines set to start flying the latest Dreamliner 787-10 to Kenya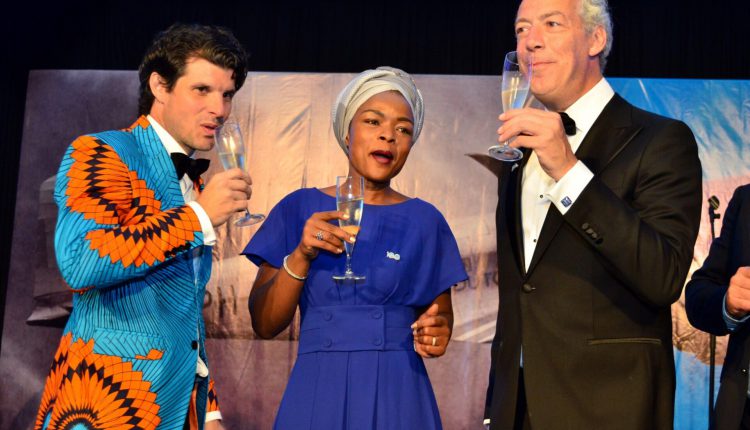 KLM, established on 7 October 1919 and is the world's oldest airline still operating under its original name. Celebrating 100 years of global operation on 7th October. KLM started its operations in Kenya on 19th May 1969. KLM is celebrating its centenary this year. Operating out of its home base in Amsterdam, the KLM Group served its global network with a fleet of 209 aircraft in 2018. KLM employs 33,000 people. In 2017, the KLM Group generated EUR 10 billion in revenue and now will fly the Boeing 787-10 aircraft to Kenya as Corporate Watch Magazine's Joan Wambui writes.
KLM Royal Dutch Airlines is set to launch the latest version of the Boeing 787-10 aircraft on the Amsterdam- Nairobi route this month.
The fuel-efficient aircraft will offer passengers on the route a more comfortable flying experience with its top of the range features offering more comfort and less fatigue.
The Dutch national carrier is introducing the latest version of the Boeing 787-10 aircraft into its fleet and the move will see Kenya become the second destination in KLM's global network to receive the new aircraft after Tanzania in July this year. This underscores KLM's efforts in investing in Africa and local markets.
KLM is the first European carrier to fly this new type of aircraft, cementing its position as a pioneer in aviation. It is one of the airlines that continues to make a positive impact in Africa and beyond.
Speaking during an event in Nairobi to celebrate the airline's 100th anniversary, KLM Commercial Director for Eastern Africa Mr. Steven Van Wijk said: "I am delighted to announce that the inaugural KLM flight of the 787-10 into Nairobi will touch down in a few days to come".
He added the new state-of-the-art aircraft would not only enhance its operational efficiency on long-haul routes, but also reduce its carbon footprint in line with its environmental target of cutting carbon emissions by 20 per cent by the year 2020.
"KLM has been flying for a century now, and half of that time, we have been flying to East Africa. The region remains special to us and is a strategic hub in Africa. As such, we look forward to the next 50, 100, 150 years flying to this exciting destination, famous the world over for its scenic beauty, unique culture, welcoming people and long history as the Cradle of Mankind," Continued Van Wijk
In the fifty years that KLM has flown to East Africa, the airline has become a major player in regional aviation, backed by a strong global network, connecting East Africa to the rest of the world.
"The Nairobi-Amsterdam route has continuously posted impressive growth. To further strengthen our presence in the region, and appreciating the market's strong confidence, KLM, is looking forward to exciting times ahead, remains optimistic and confident," Concluded Van Wijk.
Based on the principle that its people are the key to the brand, KLM is convinced that it can make the difference by consistently offering customers a memorable experience. This ambition is in their DNA. Thanks to the sincere attention they give their passengers, they feel acknowledged, contented and at ease.
Following the merger with Air France in 2004, KLM has pursued the concept of one Air France-KLM Group, two airlines and three core activities (passengers, cargo and engineering & maintenance). Together with Air France, KLM plays a pioneering role in the European air transport industry.