What Covid-19 Has Taught Us About Running Businesses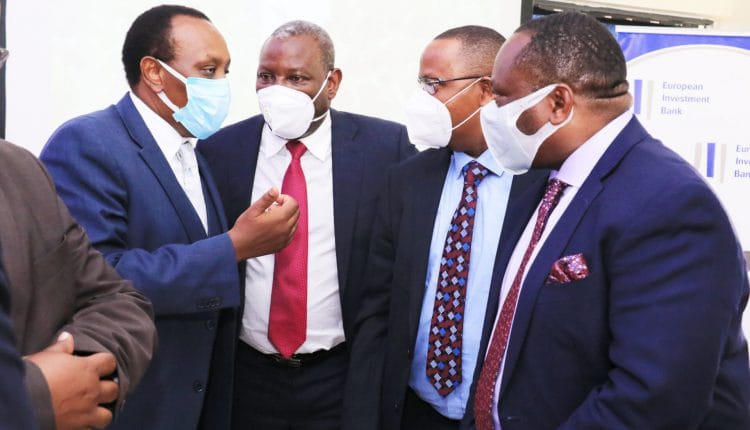 If you speak to any owner of a small, medium or large-sized business, a majority of them will share feedback saying that over the past one year or so, things have been tough due to the adverse socio-economic effects of COVID-19.
Although the economy is slowly opening up, businesses are not entirely out of the woods but things are beginning to change and look promising.
Locally and globally, institutions such as the World Bank and IFC and awarding bodies such as The African Banker and the Banking Awards by Think Business continue to recognize banks that have made deliberate efforts to cushion MSMEs and to support their growth despite the tough economic times. Additionally, customers are proving to appreciate banking partners who have helped them navigate through the COVID-19 pandemic in one way or another.
However, what support have SMEs received from their bankers during these tough times? To answer this, we make reference to a local bank that has grown to become East and Central Africa's number one bank, that is, Equity.
When the pandemic hit, the government took precautionary measures by enforcing curfews and travel restrictions. Although this was done with good intent, local businesses felt the pinch and many were forced to relook how they manage and run their businesses. Equity, very quickly put in place measures to cushion businesses including;
Loan Rescheduling and Moratoriums
Business customers who demonstrated the impact of COVID-19 on their businesses and the soundness of their business model received reprieves of loan rescheduling and refinancing with up to an additional three years of repayment. Other customers got moratorium or loan accommodation on principal and/or interest with repayment breaks or reduction of repayment instalments. This gesture was intended to ensure that Equity clients focus on cash preservation to ensure the survival of their businesses and enterprises.
Business Diversification
With the onset of the pandemic, businesses that remained rigid faced multiple challenges and were on the verge of closing down particularly those operating in sectors such as education and hospitality.
Equity through its Business Banking unit and network of 190 branches made a deliberate effort to encourage its customers to diversify as part of efforts to cushion themselves. For instance, Alfred Muchoki of Farmers Fresh who manufacturers animal feeds with concentration on chicken and dairy feeds diversified his business as part of the COVID-19 response.
The COVID-19 pandemic made him realise that he was not able to sell animal feeds if his clients stopped rearing animals. Working with his local Equity branch, he explored ways of boosting his value chain support among his clients especially through egg farmers.
In the end, he would supply the local farmers with animal feeds and then take their eggs as payment for the feeds and was able to sell the eggs locally and exported some to Uganda and Tanzania. Were it not for business diversification and repurposing, he probably would have faced a much tougher time.
Encouraging Digitization in Banking
Most retail businesses are heavy cash handlers with most Kenyans making use of liquid cash and or mobile payments. With the new normal, this was cumbersome because branch operation hours had been changed due to the enforced curfew and this also increased the risk of exposure to COVID-19.
To mitigate against these risks and to enhance customer experience, Equity revamped its Eazzy Suite of products including the Equity Mobile App, EazzyBiz, EazzyNet, EazzyFX and the *247# USSD platform enabling customers to sign up easily and transact from the comfort of their homes or businesses. For those who still needed to deposit or withdraw physical cash, the Equity Agents complemented the already operational branches.
The Bank also encouraged merchants to take up Pay with Equity previously known as EazzyPay allowing businesses to receive payments from their customers directly into their Equity accounts. This reduced the physical handling of cash and promoted easy reconciliations; making it easier and more convenient for the SME owners.
Business Coaching and Mentorship
Equity also invested in financial literacy, business coaching and mentorship for businesses as part of efforts to further cushion its customers. Through Equity Group Foundation's Financial Education and Entrepreneurship pillar, businesses received one on one and virtual business training sessions helping them to learn how to handle their finances as well as borrow responsibly to see their businesses grow.
The Bank continues to do so through webinars and through physical customer coaching sessions organized through the branches. A move that has seen these businesses benefit from expert advisory services.
MSME Centred Partnerships
Equity further went a step ahead and signed MoUs with the Kenya National Chamber of Commerce and Industry (KNCCI), Micro and Small Enterprise Authority (MSEA) and MSME Alliance to further cushion MSMEs outside of its network.
Through the partnerships, businesses affiliated to the various umbrella bodies continue to receive financial training and mentorship and have access to credit facilities that will see their businesses grow and thrive despite the COVID-19 pandemic.
Equity made a bold move to focus on its customers and this paid off as the bank's customers have seen and felt that they have a bank that continues to support them and one that has positioned itself as an SME centric bank with solutions that speak to their needs.
As per it's Q1 2021 results deposits grew by 58% to Kshs 790.6billion while total assets grew by 54% to Kshs 1.07 trillion making it the largest bank in East and Central Africa in deposits and assets.
In fact, Equity was recognised as the Best Overall Bank in Kenya and first runners-up in the Best Bank in SME Banking, Award Category in the recent 2021 Banking Awards by Think Business.