Standard Chartered unveils KES 60M (USD 490K) 'Access to Finance Programme'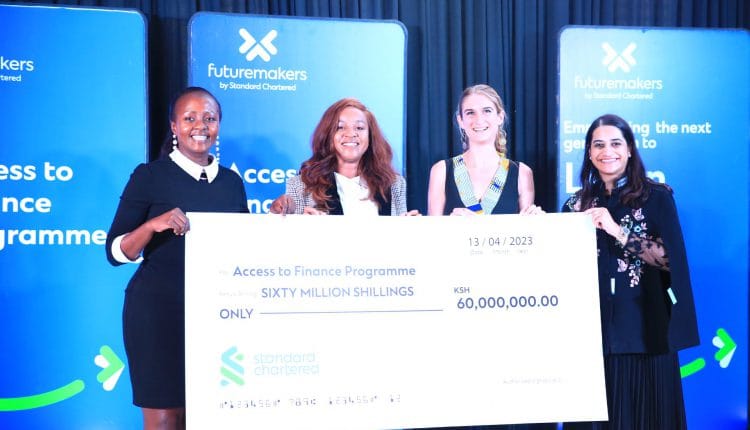 Standard Chartered Kenya in partnership with Somo has today unveiled an 'Access to Finance Programme' that will support disadvantaged women by giving them access to small ticket loans ranging from KES 250K to KES 2.5m at a low interest rate of 5%.
The loans will benefit disadvantaged women by restoring and revitalising their businesses and will be payable over a period of up to 3 years.
The 3-year programme, worth KES 60M is part of the Futuremakers Entrepreneurship Programme, a global initiative to end poverty and is funded by Standard Chartered. Through our FutureMakers programmes, we empower the next generation to learn, earn and grow.
The programme aims to enhance entrepreneurship skills, empower the beneficiaries to grow their businesses in competitive sectors and support access to formal financing opportunities.
The beneficiaries will therefore also receive mentorship, financial and business training to ensure long term support for their businesses and facilitate sustainable development.
The struggling businesses owned by disadvantaged women will be extended loans after an evaluation of their business models, immediate needs and growth plans.